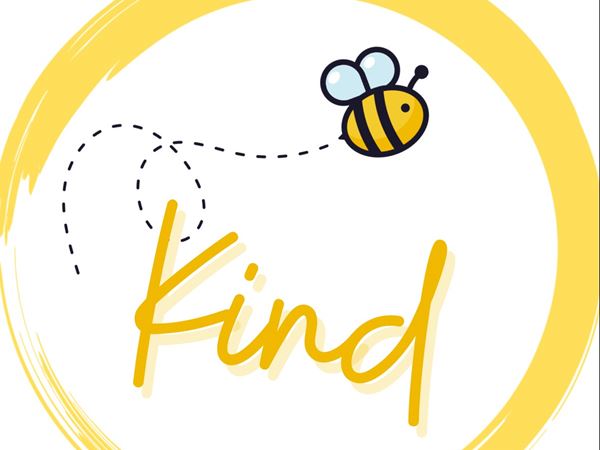 4th May
Be Kind
Please be kind
We recognise that in recent times patients can struggle to get through on the phones and also to book appointments, this is because we are seeing much higher demand than before the pandemic.
There are many reasons for this – patients whose mental health has suffered as a result of social isolation, patients who we are managing in primary care while having extended waits for hospital treatment and those who have delayed contacting us because they didn't want to.
Unfortunately, we are finding that a minority of patients are taking their frustrations out on our staff members. Small acts of kindness, such as thank you, can make a positive impact on someone's day, and help staff feel valued and positive about the difference they are making to people's lives. However, some NHS staff have experienced feeling hurt and upset following comments from patients.
Staff at Bournbrook Varsity Medical Centre are determined to continue to do the best we can for all of our patients, to ensure clinical needs are met and general practice can respond to future needs by also supporting the wellbeing of our staff.
What's been happening?
Since the start of the COVID pandemic we have seen unprecedented changes across the country. We have all had to learn to adapt to this, especially as a busy GP Practice.
Over the past couple of years we have adapted our working to make the Practice as safe as possible for both our staff and patients. We are now doing more phone and video consultations than we ever did before the pandemic because we are finding that many patients prefer this, but we have also never stopped seeing patients face-to-face.
What's happening now
There are more ways than ever of contacting us which enhances access for our patients. Our website has forms which you can complete to send us messages and patients are able to email us directly at request.bournbrook@nhs.net. Usage of online Apps such as the BSOL App/ Patient Access and the NHS App have also increased which allow patients to book appointments, request repeat medication and view medical records.
To manage phone calls safely our Receptionists will ask you questions when you call in order to prioritise those patients whose needs are most urgent and to decide which member of our clinical team is best placed to support each patient. We work alongside not only Practice Nurses, GP's and Health Care Assistants but also have access to First Contact Physios, Clinical Pharmacists, Paramedics, Mental Health Practitioners, Community Pharmacy services, as well as other Allied Services that work with us.
Help us to help you
If you have a query regarding Hospital and Specialist Care treatment, please contact them directly rather than us/our reception team as we do not have access to their systems. They remain open and seeing patients and have also adopted remote consultations alongside face-to-face services.
You can help us by getting advice about minor conditions from your local pharmacist first or trying self-care.
We also have some great self-referral services available to patients that you can access directly without needing to see your GP first. Lots of information about these and other services we offer can be found in the Services section.
Please continue to contact us if you need us. We are here to help you. There are more ways than ever to get in touch.